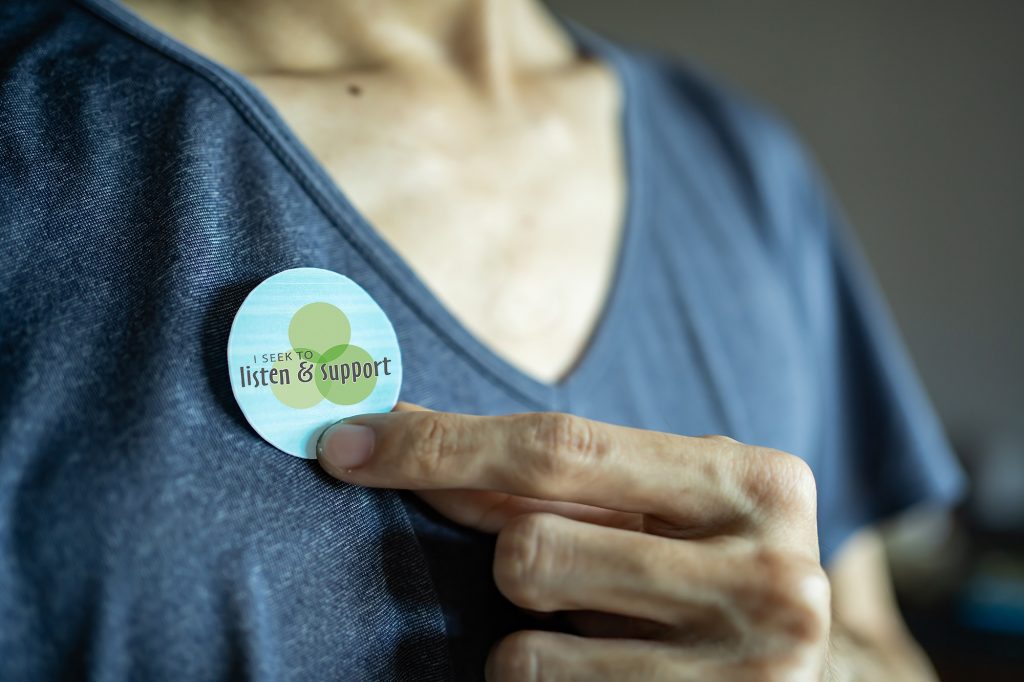 Displaying the Safe Person Decal indicates your desire to be a safe person for others. In doing so, you promise to listen and support by observing the Safe Person Decal 7 Promises.
ACKNOWLEDGE THAT REACHING OUT FOR SUPPORT IS A STRENGTH.
LISTEN AND REACT NON-JUDGMENTALLY.
RESPOND IN A CALM AND REASSURING MANNER.
REFLECT BACK THE FEELINGS, STRENGTHS, IDEAS I HEAR WHEN LISTENING.
ASK HOW I CAN BE HELPFUL AND RESPOND AS I'M ABLE.
DO WHAT I CAN TO CONNECT TO OTHER SUPPORTS IF ASKED.
MAINTAIN CONFIDENTIALITY AND COMMUNICATE IF EXCEPTIONS EXIST.