Suicide is a tough, but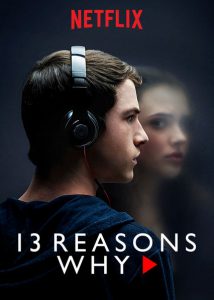 necessary subject to address and one that is often avoided by media due to its sensitive subject matter. This avoidance isn't surprising as suicide can be upsetting to discuss, but it also speaks to how we manage these topics culturally – often, by omitting them. It's rare then when an outlet chooses to tackle this subject head-on as is the case in Netflix's 13 Reasons Why.
Even if you haven't seen 13 Reasons Why, it's likely you've heard about it. Clay and his friend, Hannah, who died by suicide after suffering bullying and sexual assault at the hands of her classmates, narrate the story through tapes Hannah recorded before her death that identify her peers and their role in her choice to end her life.
Because it visually portrays these acts, especially in such graphic fashion, 13 Reasons Why has been the subject of controversy since its release on March 31, 2017. Some praise it for addressing difficult but necessary topics and offering us a rare chance to discuss them openly. Others criticize it "for glorifying or romanticizing the act"* and posing severe risks to teens, who may be prone to "suicide contagion," or the increase of suicides due to the exposure to suicide or suicidal behaviors.**
While we'll leave you to decide your own stance on 13 Reasons Why, there's no doubt that it's forced adults and teens alike to start an essential dialogue on the subject. It's also no surprise, given 13 Reasons Why's setting, that much of this dialogue has taken place in middle and high schools, where many administrators have sent out letters warning of the show's possible effects, urging parents and guardians to be aware of and prepared to process 13 Reasons Why with their child.***
However, there have also been many positive responses to 13 Reasons Why that are worth featuring. One of our favorite here at WISE is when a group of students at Oxford High School in Michigan created "13 Reasons Why Not" in the hopes of "reminding students that they are not alone." Students, who were called to "share their…stories and list the positive people in their life,"* discussed a variety of topics, from bullying due to size or sexual orientation to mental health challenges, including depression. For 13 days, students shared their personal experiences over the intercom and chose to "focus on positive encounters that helped them get through tough times." According to Todd Donckley, the principal, "the community has reacted…positively" and "the shift in the atmosphere…has been noticeably more welcoming."***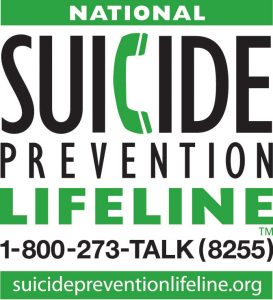 According to the American Foundation for Suicide Prevention, suicide is the 10th leading cause of death in the United States. Even more shocking is that suicide is the 3rd leading cause of death between 10 and 24 and the 2nd leading cause of death between 25 and 34. For more information, click here. These statistics not only exemplify how prevalent suicide is but also how important it is to be aware of and discuss. Even if 13 Reasons Why is under fire for failing to demonstrate positive connections or encourage hopefulness, everyone can agree that these statistics are way too high. This is especially true because suicide is difficult, but possible to prevent with close attention and acknowledgement. If you or someone you know is contemplating suicide, please call 1-800-273-8255 right away to receive confidential and free support. To hear stories of hope and resilience from others who are facing mental health challenges, please visit here.
Thanks,
Lucy, and the WISE team
* http://www.huffingtonpost.ca/2017/05/12/13-reasons-why-not_n_16581456.html
** http://www.cnn.com/2017/04/25/health/13-reasons-why-teen-suicide-debate-explainer/index.html
*** http://www.cbsnews.com/news/13-reasons-why-not-oxford-high-school/